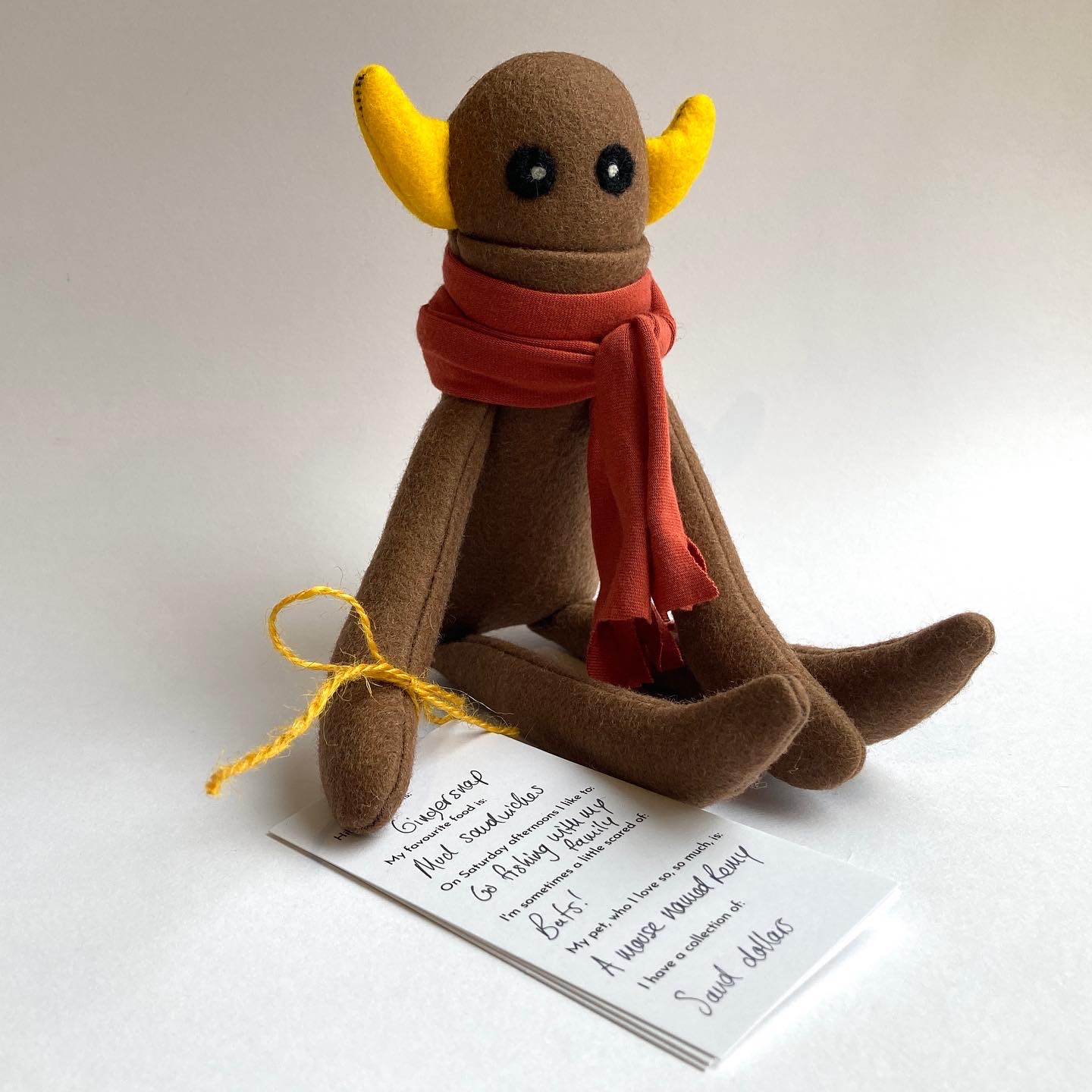 Thanks for visiting my shop! I love toys that inspire kids to dream, imagine, and laugh. That's why I make toys with big personalities, and I craft them with play in mind. 

I use materials I feel good about, too: high-quality cottons and linens, warm and cozy 100% wool felt, and wool batting. 

Each of these pals is completely unique - each comes with a name and a sweet little biography all their own. I craft each of them by hand in Halifax, Nova Scotia.

I hope you find something you love!