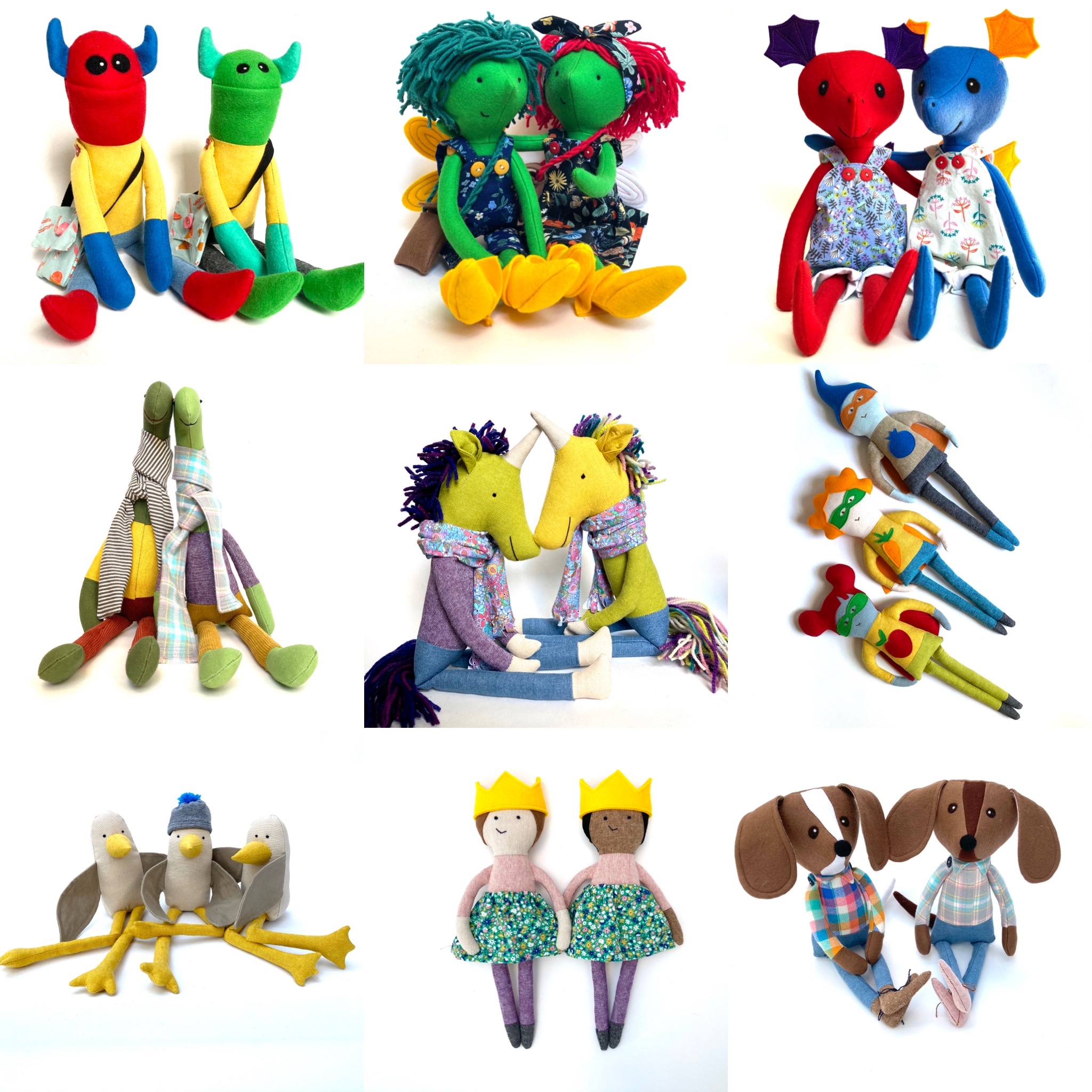 If you want a custom creature of your very own, I would love to help bring your adorable dreams to life.
I offer custom versions of any of the critters I have designed.
Customizable elements vary between creatures but include:
Fabric colour
Name and story
Clothing
Stuffing (I stuff all my toys with wool batting, but I can accommodate requests for hypoallergenic polyester stuffing for those who prefer it)
Price: My custom fee is $20 for full-sized dolls and $10 for small (which is added to regular retail price of the critter), with additional fees for elements added to the design (ie, additional pieces of clothing)
Lead time: Please allow four weeks from order to dispatch
At this time, I can't accommodate requests for new designs, simply because of the time and energy that each new design demands.
Custom critter prices (custom fee included):
Unicorn $70
Fairy $80
Dragon $70
Dog $70
Large doll (superhero, prince or princess) $60
Small doll (superhero, prince or princess) $40
Big monster $60
Small monster $35
Seagull $60
Guinea pig $45